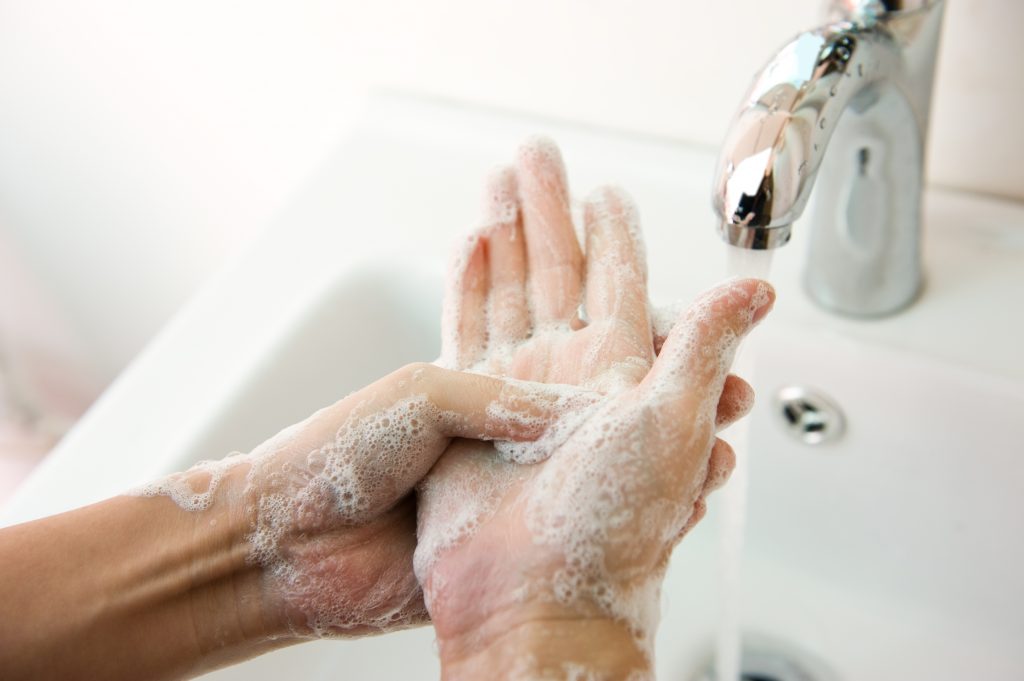 Coronavirus (Covid-19) and handwashing: How to keep hand eczema away
We've all been told to wash our hands as often as possible to avoid the spread of Covid-19.
As a result of diligent handwashing at my three-year-old son's nursery, he got home the other day with red, raw, sore and cracked hands! Needless to say, it took some time and effort to get them looking back to normal again.
Want to know how to avoid getting hand eczema while still keeping safe from Covid-19? Follow my top tips and listen to my interview with BBC Radio Berkshire on the topic further down the page.
Top tips
1) Moisturise after handwashing. Water and soap act as irritants to the skin, resulting in skin dryness and inflammation. Using a good quality, non-fragranced and relatively "bland" moisturiser every time you wash your hands, can allow you to replenish some of that moisture and prevent hand dermatitis. I would advise something creamy but not too greasy, so it absorbs quickly and doesn't hinder the use of your hands. Examples include Cetraben cream, Doublebase gel and Adex gel, among others. Carry a travel-sized bottle of this with you for use at all times.
2) Wash your hands instead of hand gel wherever possible. Some people, including myself, find that alcohol-based hand gels can irritate their already dry and sore hands more than soap and water. If you are one of them, you might prefer to wash your hands instead wherever possible.
3) Use a soap substitute. This is especially true if your hands are already showing the signs of hand eczema/ dermatitis. I advise all my hand eczema patients to use Dermol 500 lotion instead of hand soap. This is a special antimicrobial lotion that can reduce the risk of skin infection but also in part moisturise and prevent hand dryness. This will not lather up like soap but is very effective and available over the counter. You can decant a small amount into a travel-sized bottle to carry with you and wash your hands with at all times…
4) Use a sleep mask for your hands. If your hands are showing the first signs of dryness and irritation, you prevent further inflammation by locking more moisture in. Use a greasier emollient last thing at night, under the cover of cotton gloves (available online or in pharmacies) and leave them on overnight. Hopefully, you should wake up to smoother and better hands!
5) Keep your hands safe from other irritants. The cold wind and weather can further irritate the skin on your hands, so I would advise that you wear gloves when outdoors. The same goes for washing up dishes; marigold-type gloves can spare your hands from harsh detergents and more water exposure.
6) Seek the help of a dermatologist or your own doctor if you develop hand eczema. Despite taking all possible precautions, some people prone to hand eczema may develop dry, sore, red and even cracked skin on their hands. It is important to treat this early to prevent secondary bacterial infections and allow you to carry on washing your hands as advised. You may need a short course of prescribed steroid ointment to sort this out. We are at hand to help if you need us.
7) The British Association of Dermatologists has further useful advice on how to care for your hands if you are prone to hand eczema, and this sensible approach can be followed in the current situation we find ourselves in. You can read it here.
Listen to Penelope Pratsou's interview with BBC Radio Berkshire below
Interview transcript
Andrew Peach: Let's talk a bit more about handwashing. So we've all got the idea we're supposed to be washing our hands. And if you go in the gents, and my wife tells me in the ladies as well, you'll find like massive queues of people waiting for the sink, virtue signalling how well they're washing their hands, all of that.
Can you wash them too much? How do you look after your hands in this regime? What about your kids at school, like Victoria from Earley's son whose hands are red raw with all the washing he's being asked to do at school? Here's Dr Penelope Pratsou, Consultant Dermatologist from Reading Dermatology.
Hi Penelope.
Dr Penelope Pratsou: Hello.
Andrew Peach: How do you look after your hands while you're washing them all the time?
Dr Penelope Pratsou: That's a really valid question, Andrew. There's lots to it. I mean we all do have to be washing our hands and following these recommendations because of the coronavirus. But there are certain tweaks you can make to look after them. I mean first and foremost, you could just be using an emollient, after you wash your hands. So you could be carrying a travel size moisturiser and you could be moisturising right after you wash your hands. And I'm talking the really simple bland non-fragranced types of moisturizers, something nice and creamy but one that absorbs quite quickly.
Andrew Peach: So you'll have to help me with this Penelope because it's counterintuitive. How does washing your hands all the time dry them out?
Dr Penelope Pratsou: Well, it's because water is an irritant for the skin. Soap is another irritant, and the alcohol hand gels are even more irritant. So they basically wear down the skin barrier because our skin actually works as a barrier against these irritants and allergens, as well as infection. So constantly washing is going to wear down that barrier, especially if you're prone to dryness, prone to eczema. And then that results in a lot of irritation, hand dermatitis/ hand eczema, and then you end up needing more and more treatment, and you can't actually then wash your hands as effectively as the government is asking you to do because your hands are really sore and dry and cracked.
Andrew Peach: And it seems to affect some people much more than others, and I don't suppose that's to do with the vigorous nature or otherwise, of the handwashing. Some people just have more sensitive skin on their hands, I suppose.
Dr Penelope Pratsou: Yes, one in five children in the UK have a tendency to eczema. Some of us do have a tendency to dry skin, and to be honest, if we're actually washing our hands as often as the caller was talking about before, then we're bound to actually get some dryness. It's also the winter, so the cold is not helping our hands and our skin. Unless we're actually moisturising and replenishing that moisture that we're stripping away, this will happen. And then we're prone to secondary bacterial infections as well because we're introducing infections through little cracks in our-
Andrew Peach: In the skin? Yeah?
Dr Penelope Pratsou: That's right.
Andrew Peach: So basically you moisturise. Okay, Penelope. Thank you very much.
If you notice that you have any of the symptoms or conditions that we've just discussed, we invite you to book a consultation with Dr Penelope Pratsou. She'll be able to assess your situation and give you a personalised treatment plan.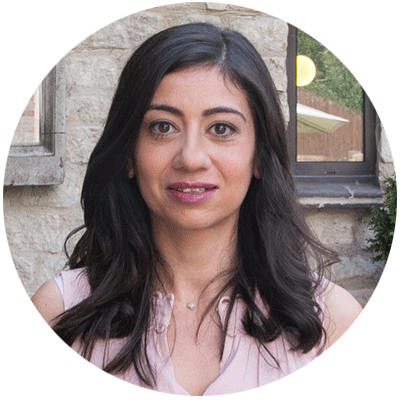 About the author
Dr Penelope Pratsou | Consultant Dermatologist
MBChB, MRCP (UK) (Dermatology)
I'm Dr Penelope Pratsou, a skilled independent Consultant Dermatologist based in Berkshire. I have specialist expertise in the diagnosis and management of all skin cancers, and in performing mole checks. I'm a trained skin surgeon and remove skin cancers, moles, skin tags, cysts and warts.
I also have invaluable experience in dealing with all skin conditions, from the common skin complaints of acne, rosacea, eczema and psoriasis, to the rarer and more complex skin problems, having seen it all through years of NHS work.
After I obtained my Membership to the Royal College of Physicians, I undertook rigorous specialist training in dermatology, before being appointed as a Consultant Dermatologist at the Royal Berkshire Hospital, Reading. There, I helped set up and lead a busy clinic for the diagnosis and treatment of suspected skin cancer. I was also actively involved in supervising and training both dermatology and GP trainees.
Alongside my increasingly busy private practice, I have maintained an NHS practice in Oxford in order to continue to engage with challenging cases and to develop my specialist interest in skin allergy.