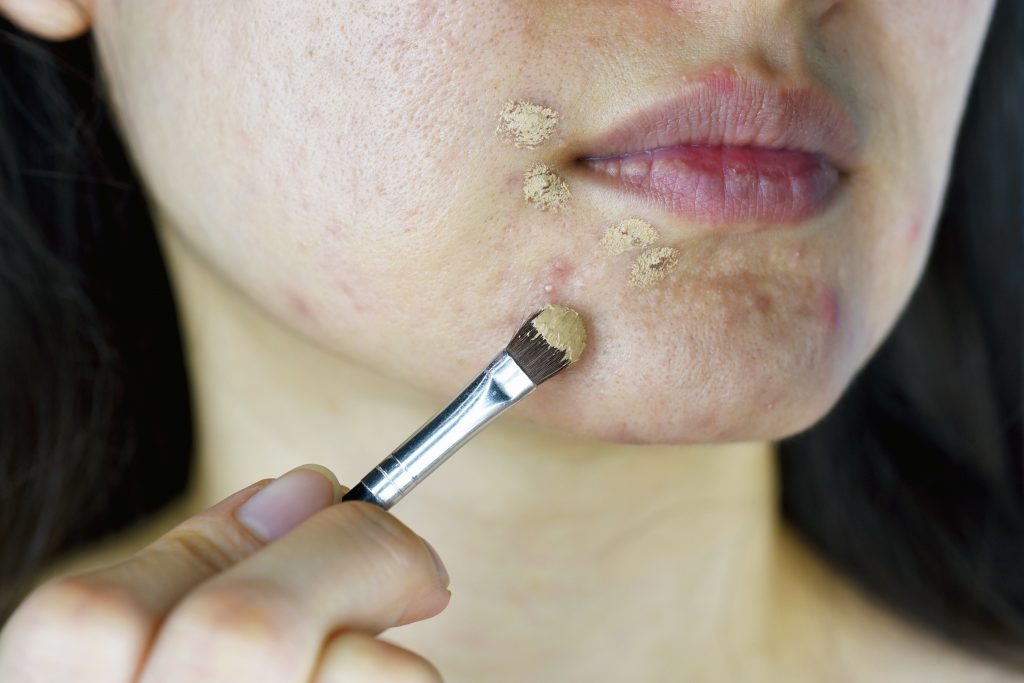 5 simple steps to get the clear and healthy skin you desire
Spots, pimples, whiteheads, zits, papules, pustules, boils, and blemishes. Whatever you want to call them, they're painful, upsetting, and can damage your self-confidence.
As someone with a personal history of acne who struggled with their skin for a very long time, I can safely say from experience that acne isn't much fun; in fact, it can be soul-destroying. No matter where your acne is, whether it's on your face, back, neck, or chest, it doesn't make getting up in the morning any easier, let alone leaving the house to go to school, work or even to nip to the post office. I personally struggled to leave the house without covering up with heavy foundation, which served as my coat of armour for many years.
It wasn't until my late twenties when I started training in dermatology that I came to the realisation that I didn't need to put up with acne anymore. It took me a long time to get to that point, but once I began taking these 5 simple steps, things began to change for me, and I wasn't ever going back…
If you think you would like to be free of acne, then I suggest you take these 5 steps too. 
Step 1. Decide that you're unhappy with your acne and that you want it gone for good
Although self-acceptance is a wonderful thing, it doesn't inspire change. Accepting that we have to live with something can make us feel submissive and powerless. Yes, you're beautiful the way you are, and confidence and happiness should come from within, but that doesn't mean you should have to live with an uncomfortable and demoralising skin condition.
The biggest step you will make when embarking on the road to clear and healthy skin is to decide that you're ready to do whatever it takes to improve it.
You only get one life, live it as the best version of you.
Step 2. Do some self-reflection
The ugly truth about acne is that it can have a significant impact on your mental health.
Researchers have conducted numerous studies that show acne is linked to depression, anxiety, low self-esteem, poor self-image, and a decreased quality of life. In fact, stress is an acne trigger, so the more you worry about your acne, the worse it gets. It's a vicious cycle.
It's essential to assess how your acne is affecting you on the inside. Is your confidence lacking? Do you avoid certain social situations? Do you ever look in the mirror and think, great, another day, another angry-looking spot?
Whether you're 13 or 35, if acne is impacting your mood, don't feel like you have to put on a brave face and deal with it. You don't!
Step 3. Stop believing clear and healthy skin is not possible
Maybe you've tried every home remedy, treatment, and skin-care regime under the sun, and you're sat there, reading this thinking, it just. Won't. Go. Away.
Firstly, I admire your determination and persistence, but don't give up hope now. I see people overcome their acne every single day. I managed to!
We understand acne so much better now. Believe me, you haven't tried everything.
Step 4. Seek the help of a professional
Perhaps you've tried every piece of advice, solicited or unsolicited, by well-meaning family, friends and even strangers, or people you follow on social media. You might have even gone to your GP about your acne. Unfortunately, some doctors may underestimate the psychological impact this acne can have on an individual or may not have the expertise to effectively manage the condition. Or, perhaps you feel that your acne isn't deserving of the doctor's time. Either way, the best advice and treatment for acne can only be provided by a qualified dermatologist.
Step 5. Be brave 
Acne treatment requires a certain level of trust between you and your skin specialist.
When I was in my mid-twenties, I sought the help of a dermatologist. I began having treatment with a potent medication that shouldn't be taken lightly. But I trusted the dermatologist and went into the treatment with eyes wide open.
I was over the moon with my results!
The dermatologist tailored the treatment to my unique circumstances. My acne cleared, my confidence improved, and now I have the privilege of helping others overcome their acne. My only regret is that I didn't seek professional treatment earlier. Although my skin is now clear of acne, I have been left with scarring which is more difficult to address. I'm determined to not let the same happen to my own patients. I cannot stress how important it is to not suffer in silence and to address the problem sooner rather than later. I always make sure my patients receive the very best proactive treatments tailored to their individual needs.
It's time to take control of your skin.
Give me 2 minutes, and I'll show you a path to the clear and healthy skin you desire.
Is acne destroying your confidence? Take my quick quiz to find out if your acne is treatable with the latest range of treatments. After answering a few questions, you will discover whether you could achieve the glowing skin you've always wanted. Find out now!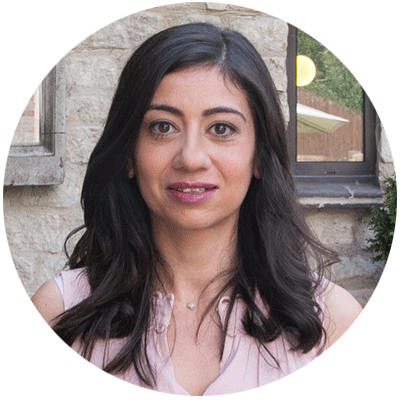 About the author
Dr Penelope Pratsou | Consultant Dermatologist
MBChB, MRCP (UK) (Dermatology)
I'm Dr Penelope Pratsou, a skilled independent Consultant Dermatologist based in Berkshire. I have specialist expertise in the diagnosis and management of all skin cancers, and in performing mole checks. I'm a trained skin surgeon and remove skin cancers, moles, skin tags, cysts and warts.
I also have invaluable experience in dealing with all skin conditions, from the common skin complaints of acne, rosacea, eczema and psoriasis, to the rarer and more complex skin problems, having seen it all through years of NHS work.
After I obtained my Membership to the Royal College of Physicians, I undertook rigorous specialist training in dermatology, before being appointed as a Consultant Dermatologist at the Royal Berkshire Hospital, Reading. There, I helped set up and lead a busy clinic for the diagnosis and treatment of suspected skin cancer. I was also actively involved in supervising and training both dermatology and GP trainees.
Alongside my increasingly busy private practice, I have maintained an NHS practice in Oxford in order to continue to engage with challenging cases and to develop my specialist interest in skin allergy.