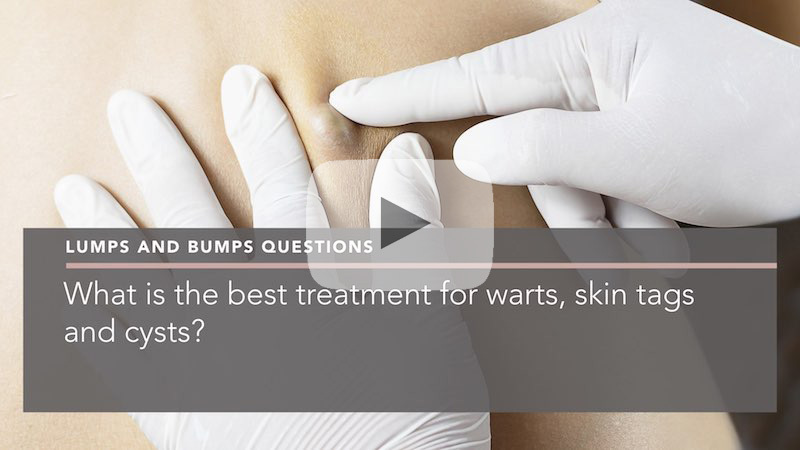 Interview transcription:
We interviewed Dr Penelope Pratsou to gain her expert opinion on the different treatments for warts, skin tags and cysts. 
What are the treatment options for warts?
Penelope Pratsou: There are an number of treatments for seborrhoeic warts, (seborrhoeic keratosis) – one of them being cryotherapy. Cryotherapy is a one-off treatment that can be performed on the same day as your consultation. It involves the application of a gentle freezing spray known as liquid nitrogen onto the wart.
If we are dealing with a larger or thicker wart, then you might require treatment with curettage and cautery: a procedure performed under local anaesthetic. Again, it's something that can be performed very easily on the day and essentially the wart is skimmed off the surface of the skin and a bit of cautery is applied. With viral warts, we can use cryotherapy, though more than one cryotherapy session may be needed. There are also some topical treatments that we can prescribe.
How do you treat skin tags?
Penelope Pratsou: When it comes to skin tags, you could consider having them frozen off with cryotherapy. This is a very simple treatment, especially if you have a number of them protruding from the skin. Or I can offer snip excision, which involves numbing the skin and snipping the skin tags off the surface of the skin. I may then apply a bit of cautery or allow the skin to heal naturally. These are both very well tolerated treatments and allow the skin to heal beautifully.
How do you treat cysts?
Penelope Pratsou: Some patients will have previously had their cysts drained, which can result in more problematic removal. Cysts have to be removed in their entirety. This is a fairly straightforward procedure where the skin is numbed, a small incision is made on the skin on top of the cyst and the cyst is then scooped out. I then close the skin with stitches. It can be performed on the same day as the consultation and achieves great results.
If you have any of the symptoms or conditions that we've just discussed, we invite you to book a consultation with Dr Penelope Pratsou where she'll be able to assess your condition and give you a suitable treatment plan.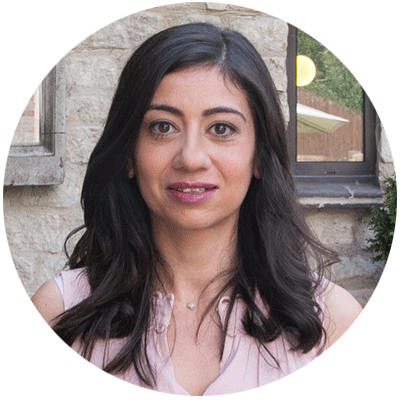 About the author
Dr Penelope Pratsou | Consultant Dermatologist
MBChB, MRCP (UK) (Dermatology)
I'm Dr Penelope Pratsou, a skilled independent Consultant Dermatologist based in Berkshire. I have specialist expertise in the diagnosis and management of all skin cancers, and in performing mole checks. I'm a trained skin surgeon and remove skin cancers, moles, skin tags, cysts and warts.
I also have invaluable experience in dealing with all skin conditions, from the common skin complaints of acne, rosacea, eczema and psoriasis, to the rarer and more complex skin problems, having seen it all through years of NHS work.
After I obtained my Membership to the Royal College of Physicians, I undertook rigorous specialist training in dermatology, before being appointed as a Consultant Dermatologist at the Royal Berkshire Hospital, Reading. There, I helped set up and lead a busy clinic for the diagnosis and treatment of suspected skin cancer. I was also actively involved in supervising and training both dermatology and GP trainees.
Alongside my increasingly busy private practice, I have maintained an NHS practice in Oxford in order to continue to engage with challenging cases and to develop my specialist interest in skin allergy.