Interview transcription:
We interviewed Dr Penelope Pratsou to learn about the prevention of acne. 
How can you prevent acne and are there any lifestyle modifications that you can take in order to prevent acne flare-ups?
Penelope Pratsou: It's actually very difficult to prevent acne from occurring because there are internal causes which are individual to certain people. However, certain things can be done to try and avoid flare-ups of acne. For example, it's good to have a good healthy lifestyle and a healthy diet. It's also important to not use any heavy-duty foundation, creams or ointments that can block up the pores and the skin.
People often ask me if any foods should be excluded from their diet. At this point, we're probably saying no, you shouldn't be following an exclusion diet; you just need to follow a healthy lifestyle.
There is some evidence that suggests that a low glycaemic diet can help, as simple carbohydrates and other high glycaemic foods release a lot of sugar which can cause flare-ups in specific individuals. However, the research is still in the early stages, so I don't tend to recommend more than a healthy lifestyle.
Is there any truth behind the idea that you should wash your face a lot or wash it less?
Penelope Pratsou: I think a normal amount of washing as long as you're not using a product that's too harsh or too greasy, should be fine. You shouldn't need to use expensive products to wash your face either. I wouldn't attach too much significance to those things. The need to use costly products is probably a bit of a myth.
If you have any of the symptoms or conditions that we've just discussed, we invite you to book a consultation with Dr Penelope Pratsou where she'll be able to assess your condition and give you a suitable treatment plan.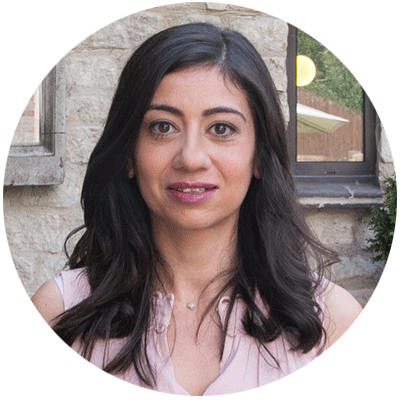 About the author
Dr Penelope Pratsou | Consultant Dermatologist
MBChB, MRCP (UK) (Dermatology)
I'm Dr Penelope Pratsou, a skilled independent Consultant Dermatologist based in Berkshire. I have specialist expertise in the diagnosis and management of all skin cancers, and in performing mole checks. I'm a trained skin surgeon and remove skin cancers, moles, skin tags, cysts and warts.
I also have invaluable experience in dealing with all skin conditions, from the common skin complaints of acne, rosacea, eczema and psoriasis, to the rarer and more complex skin problems, having seen it all through years of NHS work.
After I obtained my Membership to the Royal College of Physicians, I undertook rigorous specialist training in dermatology, before being appointed as a Consultant Dermatologist at the Royal Berkshire Hospital, Reading. There, I helped set up and lead a busy clinic for the diagnosis and treatment of suspected skin cancer. I was also actively involved in supervising and training both dermatology and GP trainees.
Alongside my increasingly busy private practice, I have maintained an NHS practice in Oxford in order to continue to engage with challenging cases and to develop my specialist interest in skin allergy.